Pot Limit Omaha (PLO) is a different kettle of fish to No Limit Hold'em (NLHE). The first obvious difference is you get dealt four hole cards instead of two. Because of this, starting hand strength is very different to hold'em.
So much so, that you really need to see the flop to know just how strong your hand is because you have to use two of your hole cards to make your final hand.
So how did I do in my first ever PLO game?
In total, there were 1,444 entrants. The following screen-shot was taken after the second break.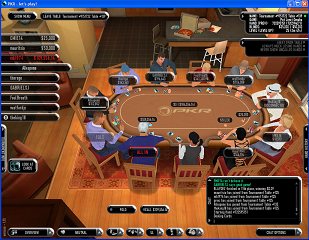 Yes, that is the final table. I am so far putting it down to "beginners luck" because I shouldn't have finished as high as I did. I only know the absolute basics of Omaha so I doubt I was against players that know less about it than me (although that's always a possibility).
In the end, I finished 4th winning 0.65 USD, as shown in the following image.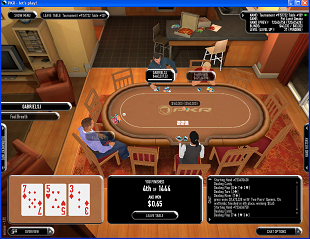 I've also played some hold'em games today. More on that later.